I am at the
BPD Conference
in Dallas, TX with BSW educators from across the nation. It's so fun to see friends, make friends, and hear new ideas for teaching and research.
I was involved in several sessions and told people I would share resources here. This morning as part of the technology committee, I promised to share my student tutorial for using
Zotero
. Here you go!
This is a youtube link to the video.
Feel free to share with your students.
Laurel Hitchcock
and I talked about how we met online, and are now writing a book together (with
Nancy Smyth
!) about using technology in social work education. We've used lots of tools for collaboration, including
Zotero
,
MindMeister
, and
Dropbox
. Laurel is one of my favorite colleagues, and our story is a great example about how online communication yields real authentic relationships, connections, and collaborations.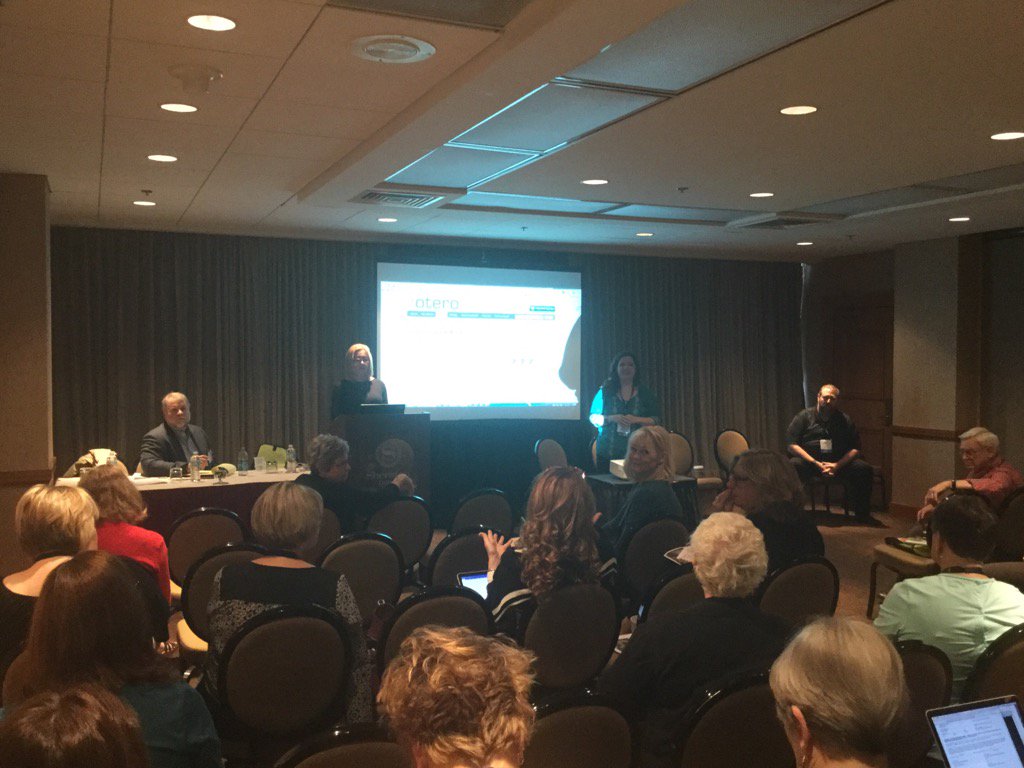 In the early afternoon I presented with Todd on development of
professional social work identity in online space
. Here's
a link to the powerpoint
we shared. If you look at it in "notes" view you'll see a lot of our talking points which offer up additional tips. Warning: the file size is huge because I embedded all those cool video contributions. If you want to watch a video of the whole thing, go to
this youtube link
. Feel free to share this information, and let us know if you have questions or need resources.
In late afternoon I presented with Todd and Avery about our work on the National Child Welfare Workforce Institute grant, where we're working on
supporting child welfare scholars in social work education
. Here's the
ppt presentation
we shared.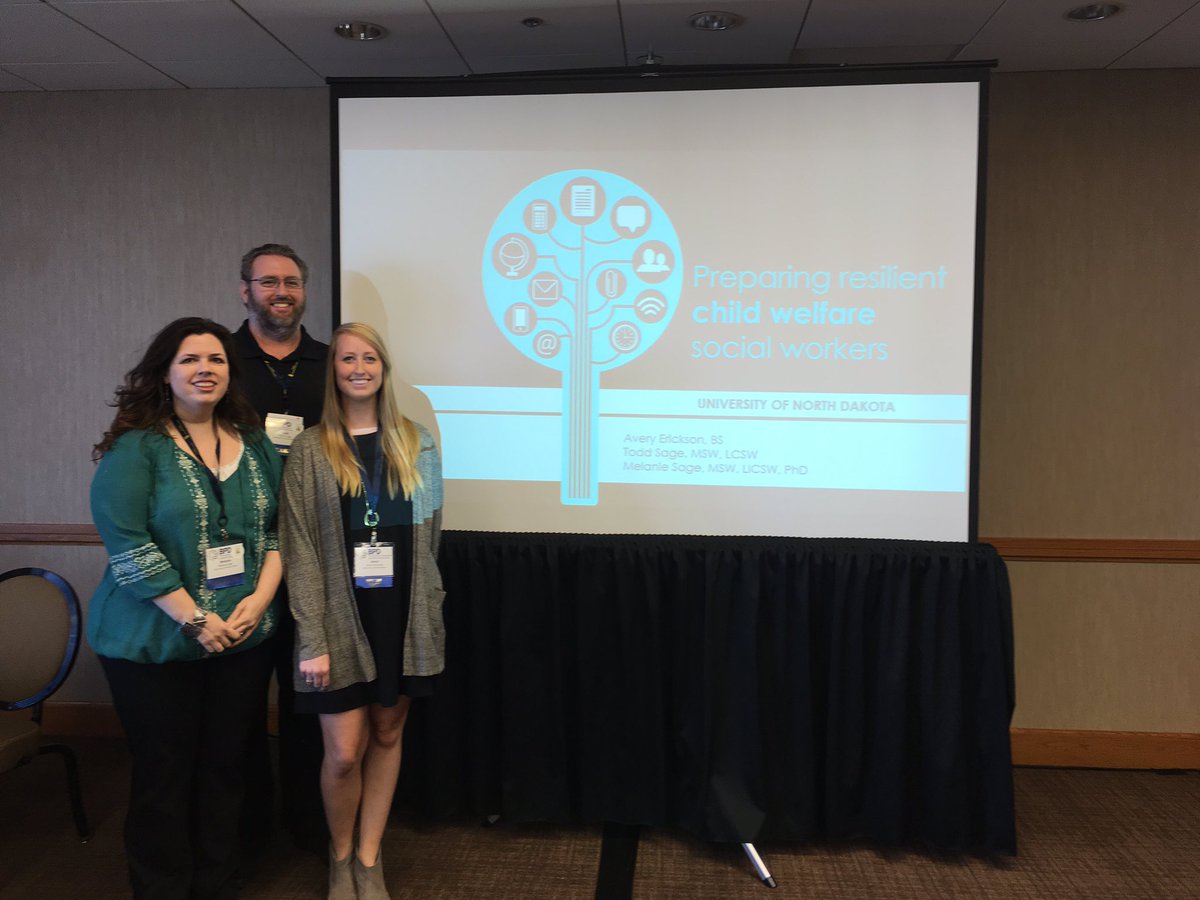 One of the best parts of the conference was connecting with people who I only see once a year, or who I talk to online and have sometimes never met in person until conference time. One of those people is Nathalie Jones who works at TSU in Texas. It was great to visit with her! Here is me and Nathalie and Laurel posing for a pic,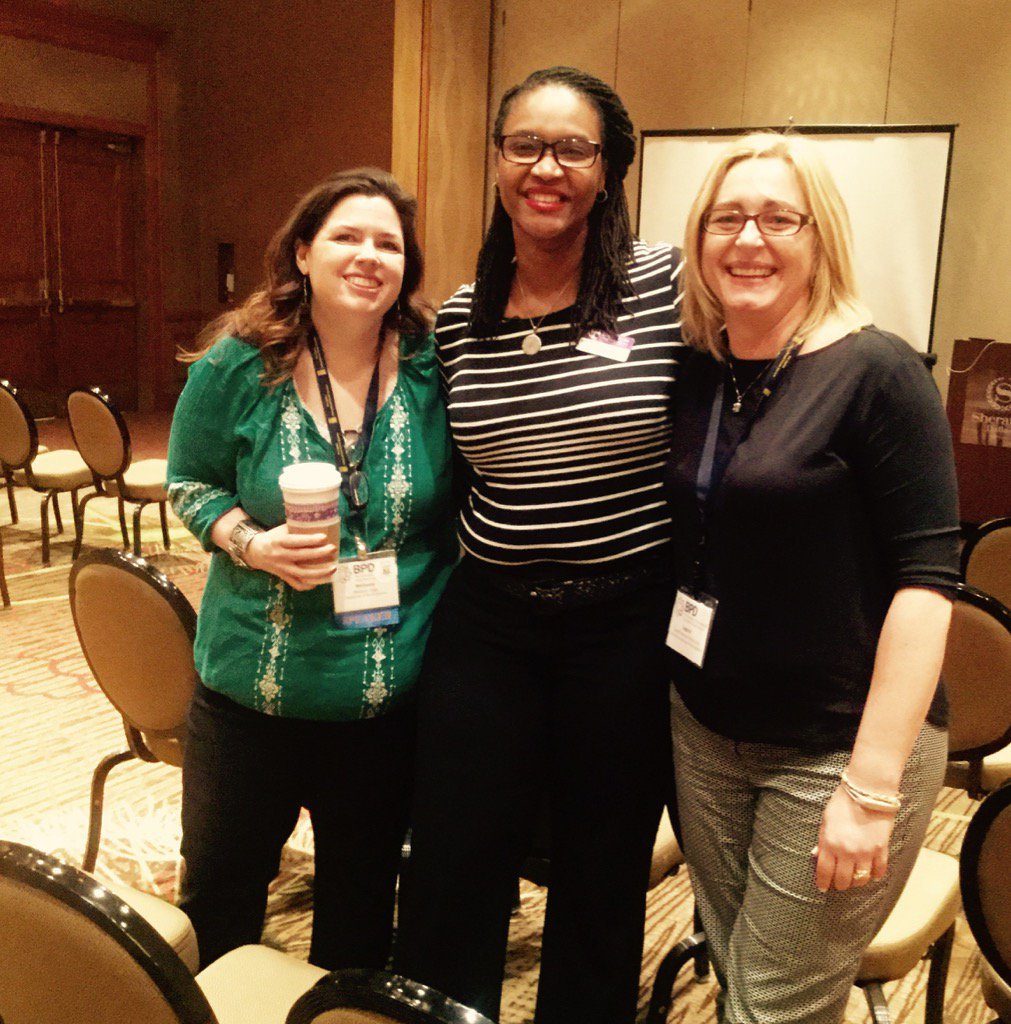 I come home from these meetings tired but excited to try new things. So nice meeting all of you- thanks for learning with me!